So you are one of those twisted wackos whose little wee wee won't wake up until it gets some weird porn! Well, as much as I enjoy beating my meat at nude chicks playing with their titties or milfs oiling their honey pots, there are times when curiosity hits me and I hunt for some weird porn categories.
I have had my own share of viewing crazy porn, while a few of them gave me a rock hard, some were so crazy that I was gobsmacked.
Today, we are looking at some super unusual porn found on cam sex sites. From the weird to the wild, see what sort of strange live sex shows we found at adult cam sites.
CAUTION: You Might Jump Out Of Your Skin
Before we begin, I have to warn you that this list of bizarre porn is not for the faint-hearted. So before you blame me for shitting your pants, bear in mind that there are a lot of weirdos who have abnormal fetishes and gory sexual desires.
From midgets pissing on each other's faces to an amputee chick rimming an old fart, these fetishes hit a whole new level of lunacy.
It goes without saying that if you want vanilla porn, you can take your sorry ass home and spank your monkey thinking about that hot neighbor chick you can never have, and in the meantime, we will watch a granny getting double penetrated by shemales.
Trust me, things are gonna get batshit fucking insane. Ladies and gentlemen, pull yourself together for the top 5 bizarre cam to cam sex shows.
1. Crusty Pussy? Hell yeah!!!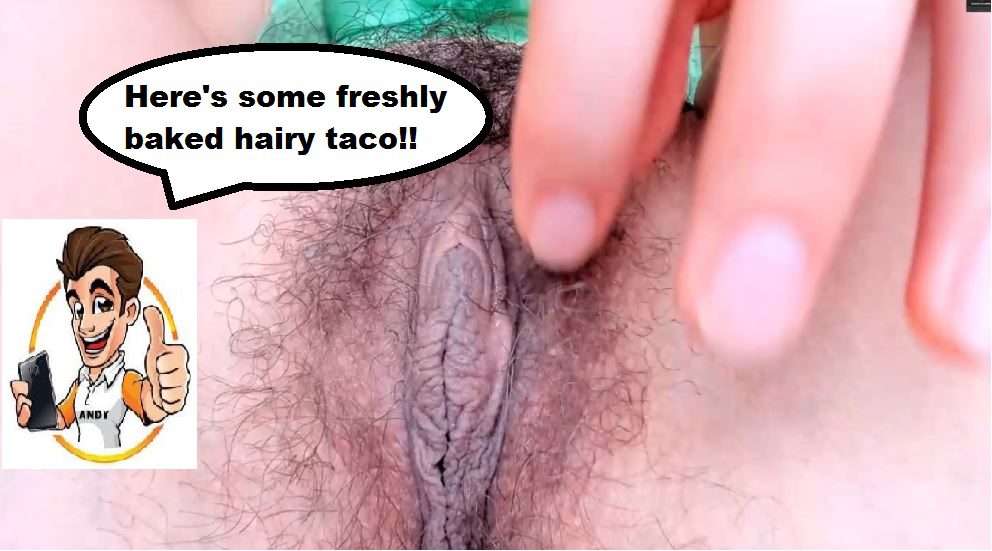 Do you have a thing for bearded clam? Are you a fur burger eater? If the answer is yes, then Chaturbate.com has got your ass covered. The #hairy tag will help you find thousands of naked cam girls willingly giving you a tour inside their gorilla salad.
To be frank, I like to eat a shaved pussy but the other day, curiosity got the better of me and I looked into this chaturbate cam featuring two chicks feasting on each other's bush pies and I'd be lying if I said I didn't find it hot.
Holy fuck! Those bitches seemed like they hadn't eaten in years, especially the chubby one, she literally pushed her partner on the bed and began licking her hairy butt hole. I am sure she must have got some poop remains. GROSS!!!!!
2. Goth porn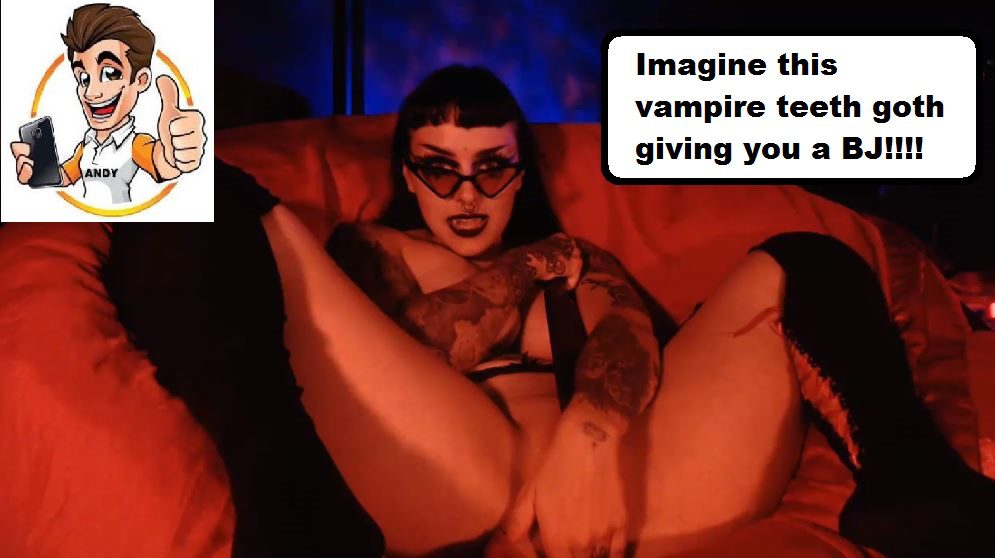 The picture above is of Gothstripper, a hardcore cam girl who cannot go a day without torturing her nippies with clamps. This tattooed goddess is into BDSM and anal play, but what really blew my mind was the fact that she can insert literally anything into her butt hole.
Man, she had a carrot shoved into her a-hole, a few moments later, she ate the same fucking carrot. In her live cam shows, you will also find her deepthroating dildos like a pro, don't miss her split tongue!
3. Oldies flaunting their saggy tits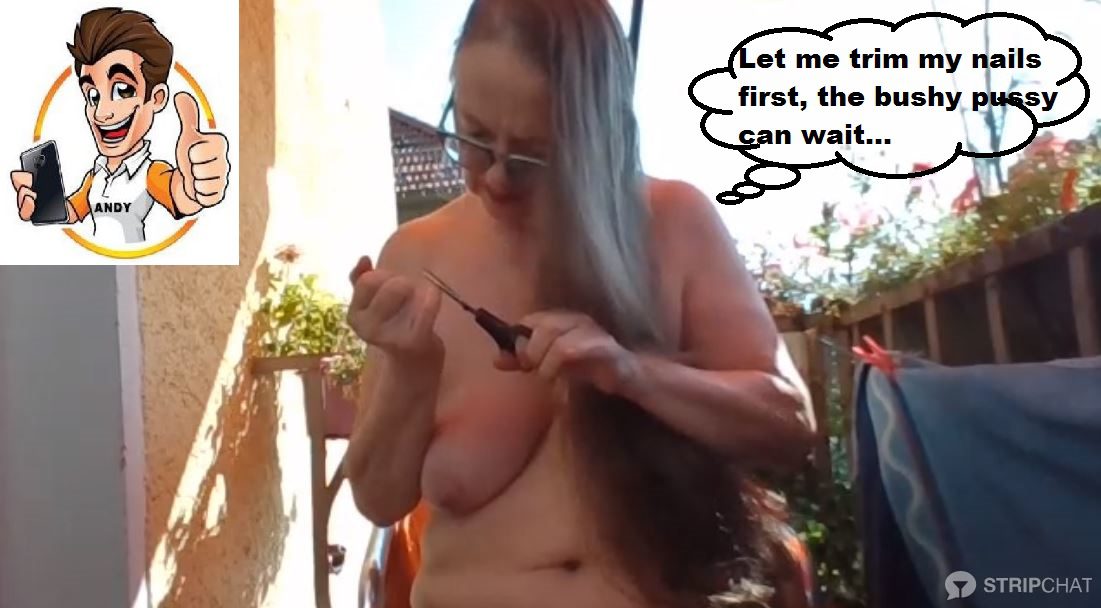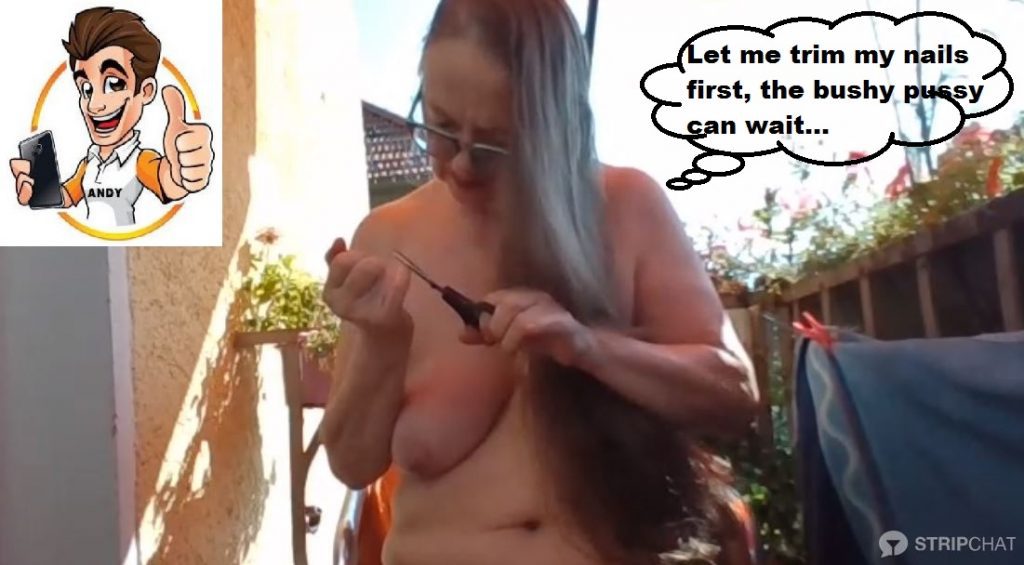 If you have a fetish of watching old women walking around naked, StripChat.com is your place to go. Dude, I watched this old hag held bondage, she was squealing like crazy after getting facials from three black cocks.
Followed by that, they squirted some whipped cream all over her wrinkly ass and licked it clean.
4. Blow jobs with masks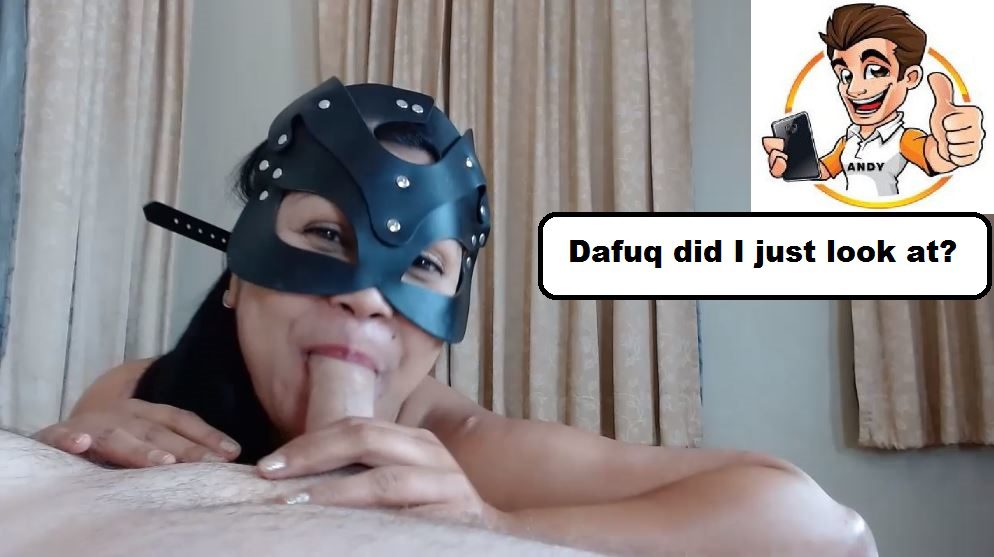 Masks seem to be the trend these days, as you can see in the picture above. Curvyasianwife loves giving her boyfriend fellatio wearing bizarre masks. The other day I saw that dude wiped his cum with a surgical mask and made her gag on it! COVID effect huh!!!
5. Submissive sissy man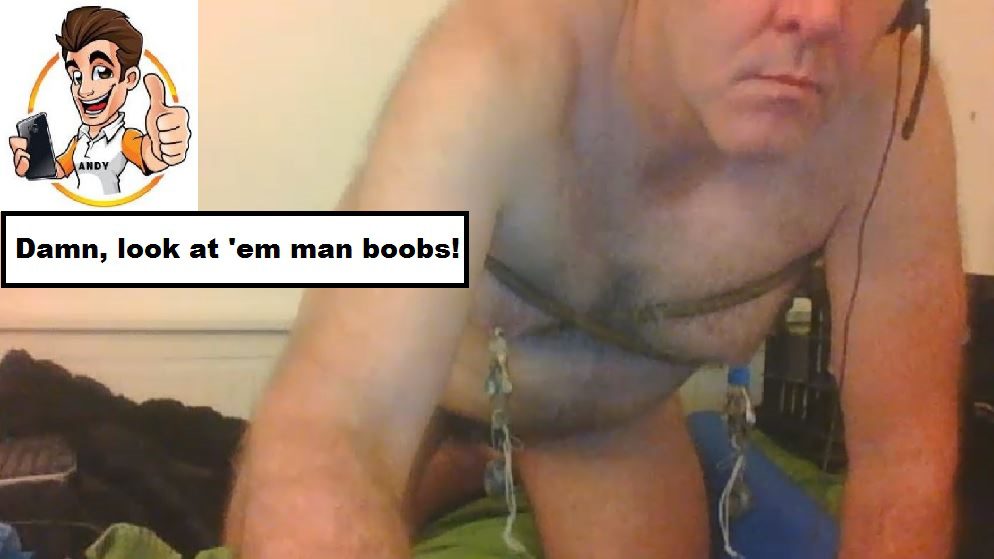 50-year-old malebdsmslut's kinky desire is to get titty fucked by femdom with strap ons. This sissy man loves to be commanded and he will obey you as long you whip the heck out of him.
Torture his nipples, gag him, he will be more than happy to oblige. Catch live performing live at Chaturbate.com.
Unusual Porn Cams Are Pushing boundaries
You see, these frenzy cams are not everyone's cup of tea and most of the people might even find it absurd. However, there's no denying that it's pretty exciting to watch these performers experimenting with the most bizarre fetishes.
All of the cams I mentioned are picked from the top 10 cam sites, that include all sorts of fetishes, kinks, and sexual preferences. What's the best part? Most of the unusual porn content is freely available so you don't even have to pay a nickel.
Also, bear in mind that the folks you see on camera are professionals, so don't get inspired and shove up a pickled cucumber up your ass only to land in the hospital.