LiveHDCams is one of the recent hits in the adult webcam industry that is amassing over million users every week. However, it isn't a legitimate cam site to offer sex cam services. Find out more hidden truths, overall features, LiveHDCams costs, and more in our LiveHDCams review.
As you all are aware, sex cam sites are the platforms where you can find some exotic models on the earth put on raunchy shows by getting naked from the comfort of their bedrooms. These sites are definitely having an edge over porn.
To put it bluntly, porn has many downsides and can get annoying at times. The introduction of adult sex cam sites overcomes all the downsides let by mainstream porn. Live interactive feature is one of the paramount features that sets them apart from regular porn.
Simply put, these cam chat sites allow users to interact with models in real-time and thus make their webcam experience memorable. Hence hundreds of such cam sites came into existence off the late.

Well, LiveHDCams is also one of those many cam sites that have been there for only a few days yet garnering millions of footfalls. However, the shocking reason behind it is that the traffic it receives is of its true source, Streamate.
Yeah, LiveHDCams.com is a white label or can simply be called a clone of Streamate, the popular sex cam site that is been around for a while. Let's get to it more in detail in our LiveHDCams review.
LiveHDCams Overview: Not a Scam, But a Clone
There are only a few ways to learn about this white-label, LiveHDCams. Either, you might have redirected to this from the Pornhub Live Cams or Redtube Live Cams. Sometimes an unintended click on those sites will end you up landing at LivHDCams.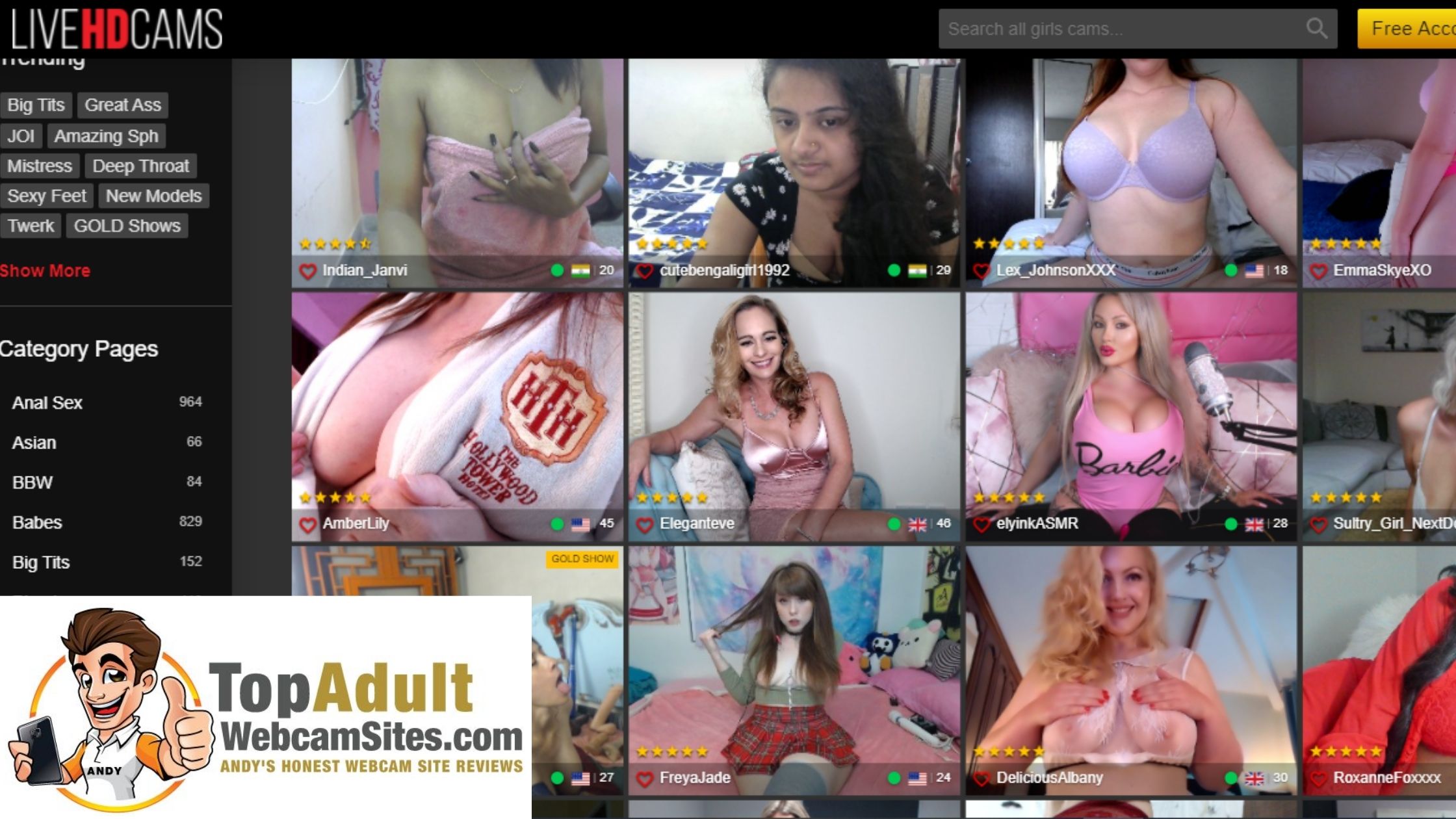 That said, it is being redirected from other cam sites which are clones again. Yeah, there are hundreds of clones to Streamate.com out there. Pornhub, Redtube, Tube8, Youporn, and other such white labels are all pitching this LiveHDCams.
Now it all makes sense why it is receiving millions of footfalls every month. Simply put, if any cam site is amassing larger crowds they might be either popular and being around for years or just copying and displaying everything from true sources.
What really changes from a white label cam site to a legitimate cam site is its logo and site name. Rest all the same! Take this as an example and compare it with the Streamate. The results will leave you stunned.
Right from the design, layout, to the models, the categories featured on both the sites are the same. Well, I believe the screenshots provided here will illustrate this in a better way.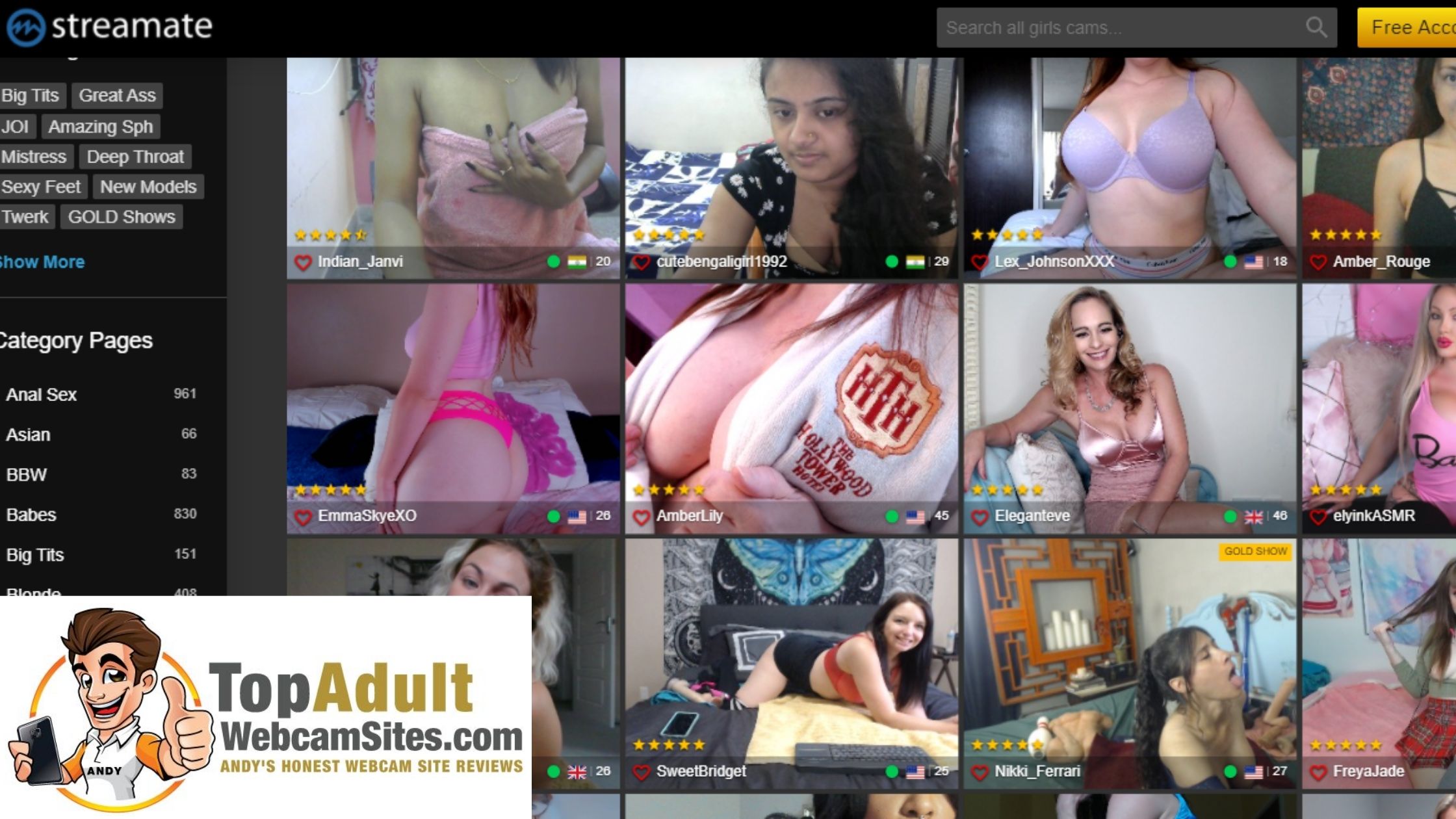 Let's see the overall features of the site in detail here.
Overall Features of Live HD Cams
It's a no-brainer that Streamate is having a sleek user interface and attractive design. Anyone who has used it in the past would know it and LiveHDCams is no different. With the impressive red and back theme, it looks more appealing.
Registration Process:
The registration process at LiveHDCams is pretty straightforward as there are no complex steps involved. You can initiate the registration process by clicking on the 'Free Account' tab on the top of the homepage.
It will redirect you to the first step where you got to enter an email address, username, and password. This resembles the signup process at Streamate. Just make sure to enter a valid email address as you are required to validate it via mail.
After completing this step, there comes the real trick. For successful registration on the site, you must enter your credit card details. However, you will not be charged with additional or unwanted costs as it says.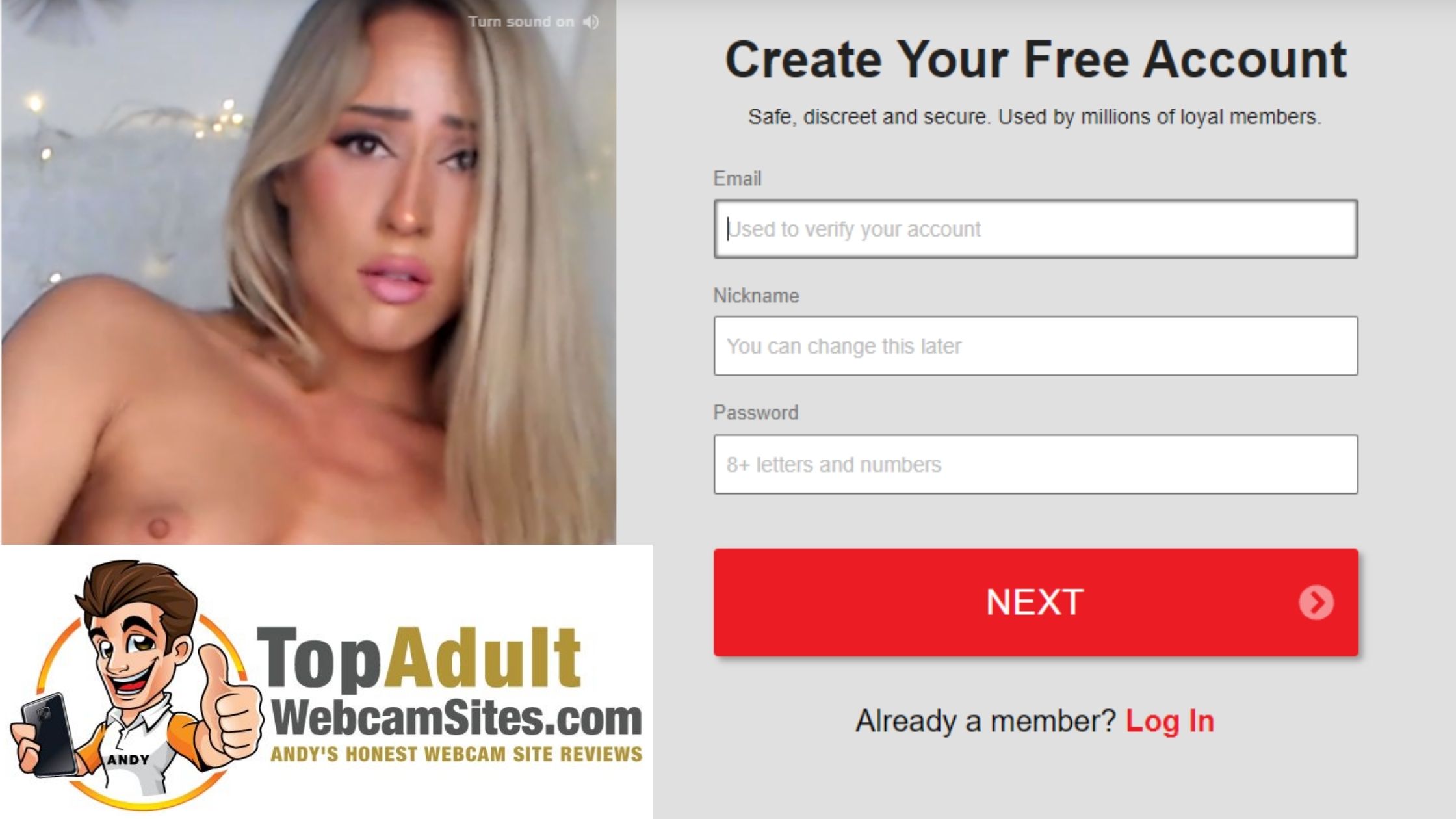 Tags:
Unlike the classic categories that can be found on popular cam sites, Streamate or LiveHDCams in this case has come up with tags-based categories where a model can be featured under multiple filters. Some of them are Anal Sex, Asian, Babes, Blonde, Black, Teen 18+, and more.
Advanced Search:
The advanced search feature at LiveHDCams.com can be accessed from the top right of the site next to the search option. Using this feature, you can filter out the models based on sexual orientation, race, hair color, fetishes, body build, and so on.
Live Sex Cam Features
Public Sex Cam Show:
Every individual on the site can watch model shows for totally free. That includes guest users as well. However, you must signup at the site to interact with your favorite model by any means.
Premium Private Cam Show:
It is only catered for premium members. Those who are willing to pay and catch the most glimpses of their favorite model will be able to join this private cam show. Here, the model will take your kinks and fetishes into consideration and you will see her performing them.
Exclusive Cam Show:
Although other users may join the private chat, Exclusive cam shows are truly designed to have an erotic one-on-one webcam experience. This is the real meat as no one can grab her attention except you by taking her in private.
Gold Show:
Gold shows are usually group or party shows where a model will set a tip goal. These shows will start only after the predefined tip goal is met. Whoever contributes to the goal will get an invite for a special cam show with a model in private.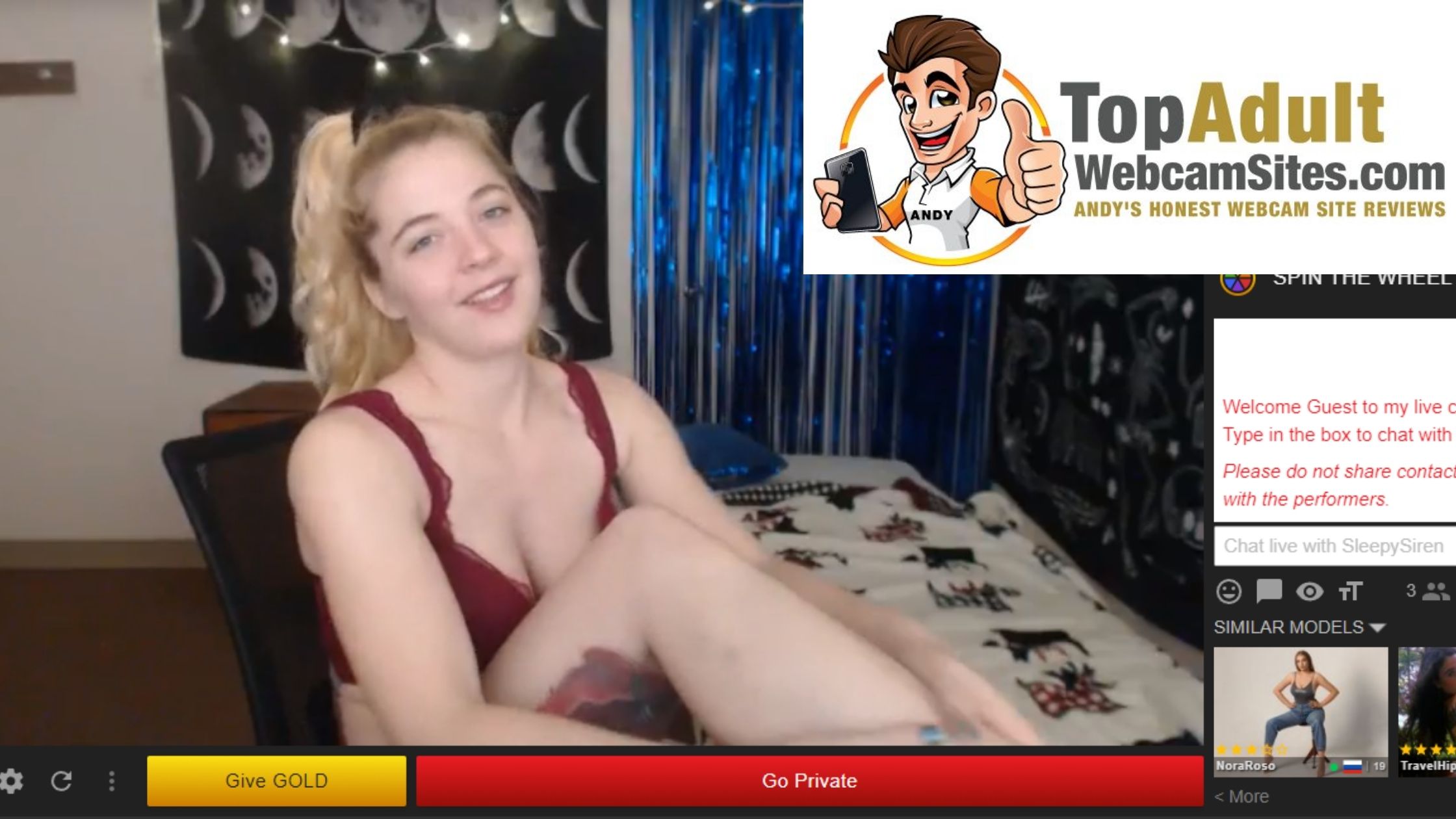 LiveHDCams Prices and Costs
You might all be having a single doubt before taking a look at this LiveHDCams review: Is LiveHDCams Free? Well, the answer is NO! However, it is a partially free cam site just like many other cam sites like Chaturbate.com.
Speaking of LiveHDCams prices, they are affordable and comes at a low cost. On the site, the charges will be made in the form of Gold, virtual currency. 1 Gold is equivalent to $1.
To become a premium member on the site, you must spend a minimum of $25. That said, you must purchase Gold that is worth $25 to get started. However, the prices for private, exclusive, and gold shows will be decided by the models and are not constant.
On average, the premium cam chat cost per minute with models ranges from $0.99 to $9.99. Apart from this, you can spend the Gold on the site by tipping models or paying to gain access to their galleries.
Sites Like LiveHDCams
Is LiveHDCams a scam? No, It isn't. However, it is not a true source to rely on with all your heart. Your safety and privacy will be at stake by joining such clone sites on the net.
That being said, why choose clones when you have the legitimate pioneer cam site at your disposal? Yeah, it is advised to join the original Streamate.com rather than its white label for a great experience overall.
Even the best of streamate cam girls know where to hit the jackpot for their sexual offerings.
If you are looking for an alternative, try natural chaturbate cams or stripchat.com. It is having an edge over many cam sites in recent times with the diversity in models. Trust me, you will adore the collection and keeps coming back to it.
Meanwhile, stay updated with our cheapest sex cam sites guide to save a dollar on adult webcams.