Cams.com is a leading live sex cams site for those over 18 years of age. We tell you what you can expect as a member in our review of cams. See what the true prices for live cam sex is at this and other cam girls chat sites.
In and outs of using Cams

As far as the first ever sex cam sites Cams in on a short list of some of the very earliest live sex cams chat sites. First off our Cams.com reviews take a closer look at the specifics of this live sex chat site works.  We should start by saying cams.com is a company based in the United States of America in the state of California. They are a tech company that also offers a huge and diverse number of matchmaking sites for singles. Cams.com is their one and only live cam site but they have many partners who operate the same cam site with different brands or skins of this same adult cams platform. The original is called Cams.com.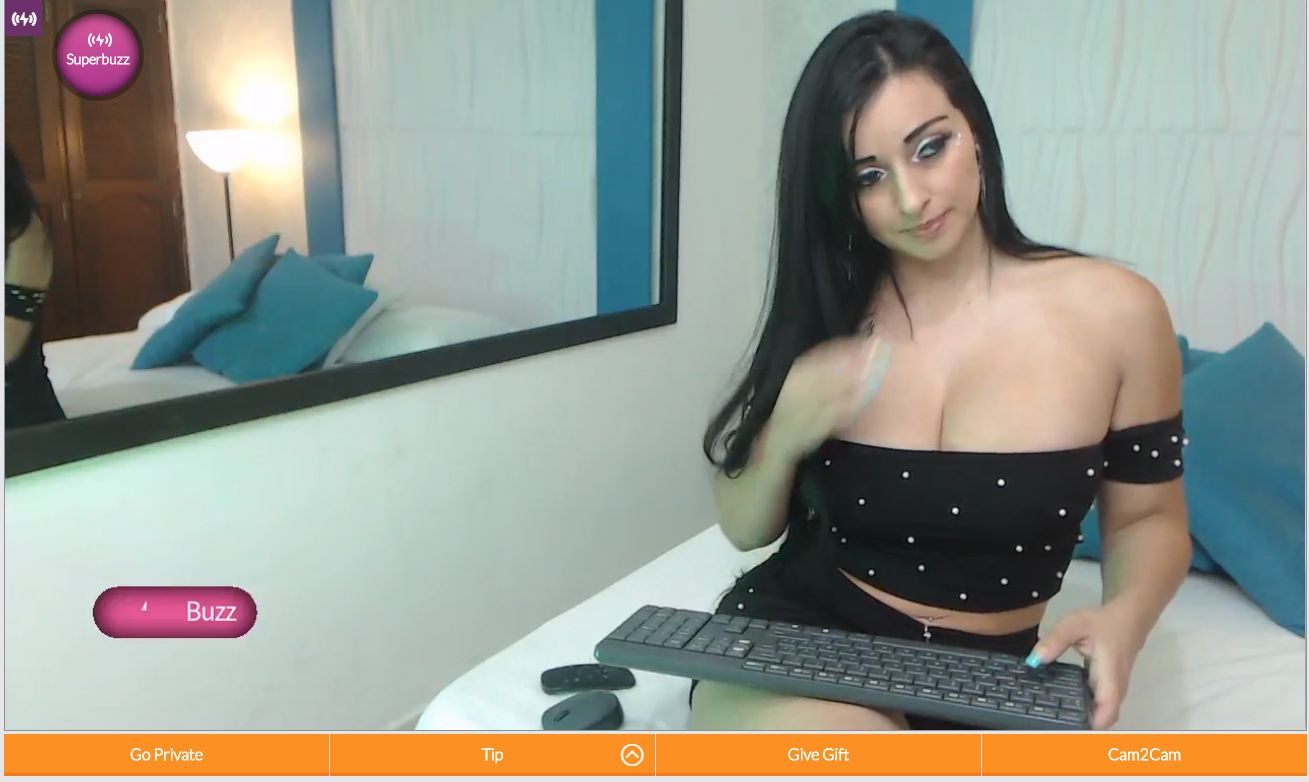 We will discuss what makes it special and what the costs are here for shows as well as more about the company that operates this cam site and if they can be trusted. We flush out any scams and tell you what to watch out for. Each of the top cam sites in our cam site reviews share which live nude cam sites are the best. 
Real Cams.com User Reviews
How we ranked the top adult cam sites was based off what you the users told us and continue to tell us each day. In the upper right hand corner of this page of Cams.com reviews s you can click the number of stars this cam site deserves. Each cam site is ranked out of 5 stars. The aggregate averages are displayed. The top cam sites are thus assigned simply based off what really users think. We think this is the most impartial way to assess what makes for a good adult cam site. Afterwards we share more insights from our research for each of the most visited adult webcam sites. Lastly, we share the features of each of the top adult webcam sites and our summary based off both use reviews and our cam site reviews.
Cams.com Live Sex Show Prices / Costs
We spent between $2.90 – $3.40 per minute for the test shows we had that this nude live sex cams site. The models we had shows with go by the usernames ShyLika, Asshantiy, and Dominica_Dee.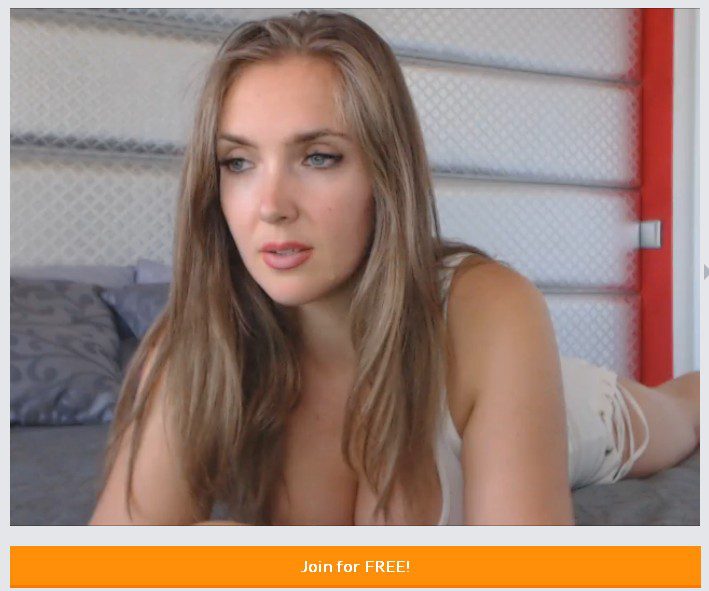 Notable Cams.com Site Features
When we last tested cams.com there were 197 models live.

That was on July 24th 2017

. The categories at this cam site are as follows:
25 to 40 (Search cam girls by age feature)

Mature 

Ethnicity

Asian Babes

Ebony Girls

Latina Girls

White Girls

Indian Girls

Middle Eastern

Specialty

Couples

Live college girls

Threesomes Cams

and MILF …
Cams.com screenshot and similar sites to cams.com
Cams.com home page is shown in the picture below. As far as similar xxx live cams StripChat the most closely resembles this site. (reviews at that link)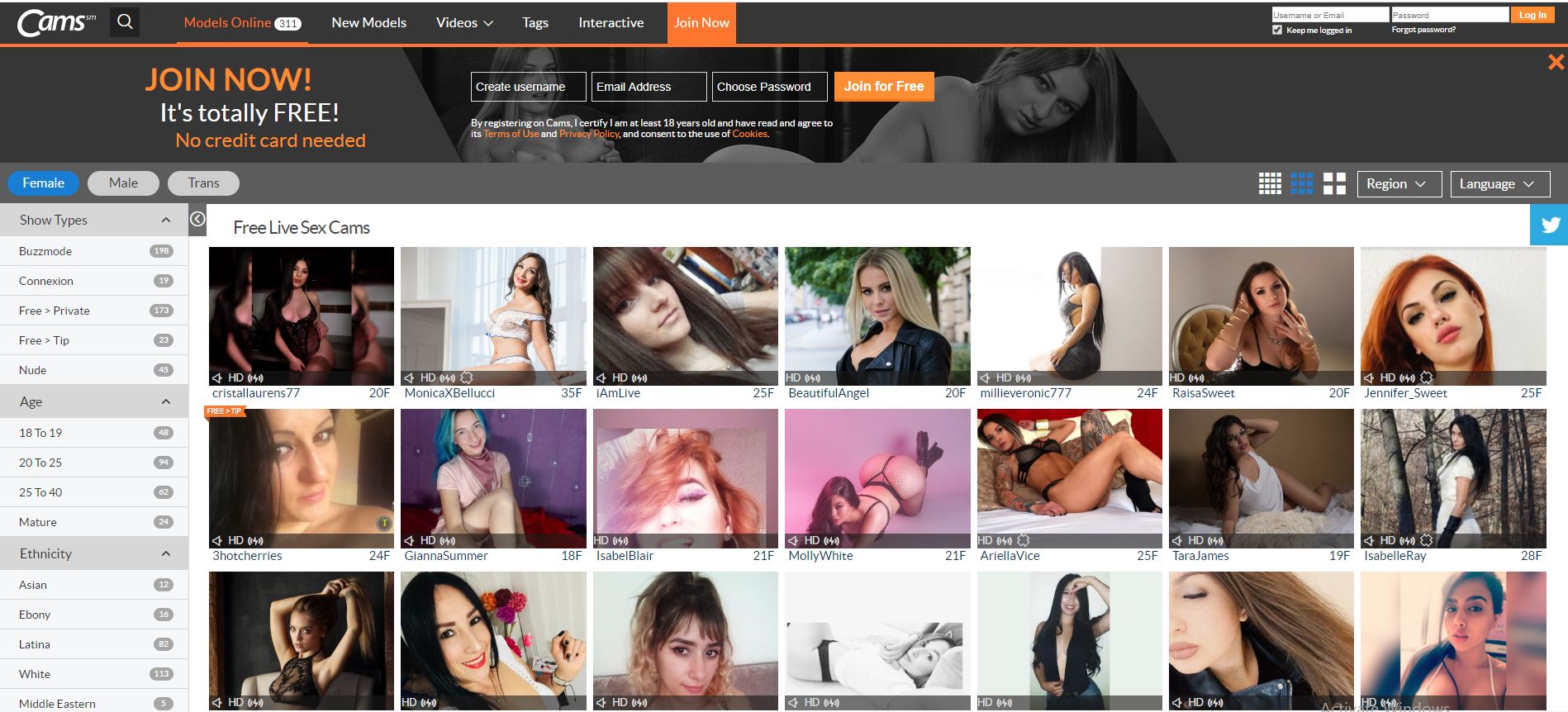 At Cams.com you can also search by hair color or type of fetish cam girls from foot fetish cam shows to high heels or even something darker like anal sex webcam shows or BDSM sex cams. They have a cam girl hair color search so if you want a thick bbw cam model with black hair or a redhead with small tits you can easily and quickly refine your search to find this. It's also fair to say the selection of bbw cam girls here is quite good. As far as curvy cam girls shows they have categories for, "Big Boobs Cam Girls" and even, "Big Ass Cam Girls"
What makes Cams.com special? Well it used to offer direct billing but it now purely tokens based so the next thing that sets this live cam site apart is the vast array of emoticons they have for chat which are built into the chat portal making chat more engaging and fun.
 The cam model known as LibraryGirl who was caught masturbating in a Oregon college library exclusively cams here.
 As of the past year this cam site has added a tab called Interactive and that leads to a page called. "Interactive Experience" offering Connexion℠. A lot like Chaturbate, (reviews at the link) this is a list of models where tips can control their vibrators. Some people love this function others think it's a bit too gimmicky. buzzmode is not as popular here as it is at other platforms. Cams.com has an exclusive deal with Lovense toy and you wont find ohmibod or other live sex cams toys shows there either.

buzzmode on cams.com live sex webcam site is not as popular are normal private shows.

TIP: We suggest you stick to the pay-per-minute sex cams as the monthly premium membership offers not huge value on top of freemium access that ppm gets you and theirs no monthly committment for that.
Cams.com Reviews Summary
Cams.com is a thrill ride when it comes to live sex chat with loads of elegant women masturbating on cams as well as many rather ugly ones as well. We are brutally honest about it and that is a fact. Our user rating put cams.com on the 3rd overall spot as far as the best video chat sites. It is a secure place for nude sex cams chat and there are many women here at all hours of the day or night. A fine for live adult entertainment.