RealLifeCam is a site dedicated to endless streams of voyeurism. We tested reallifecam and found a total actionless voyeur cams experience. Not every day we are gonna see couples bang each in Voyeur cams, if you wanna see those action, you gotta be a premium member. That is not what we expected.
Having said that, we have used the RealLifeCam site completely, and Here is a full review of RealLifeCam.com. See how it works and what it costs to join.
RealLifeCam Review: Voyeur Cams are not that Interesting!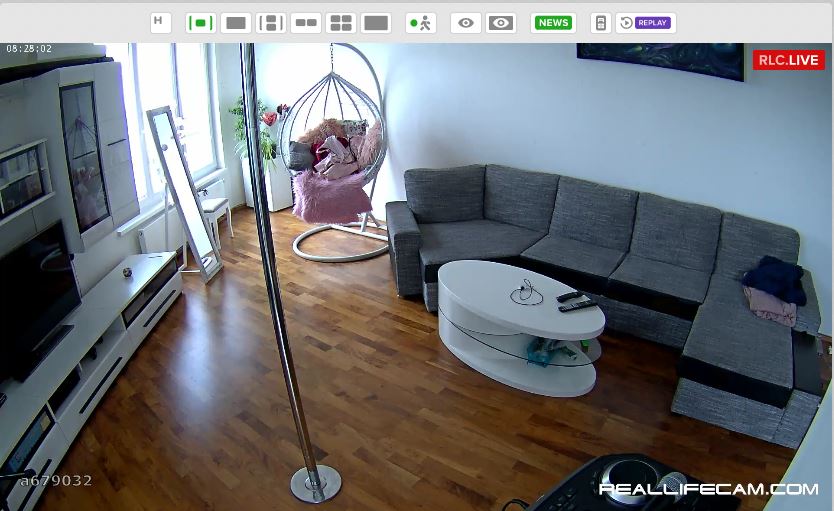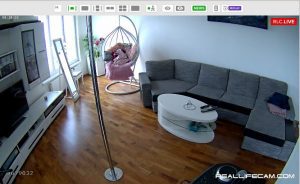 If you are a peeping Tom who loves to watch real people getting naked, masturbating, and fucking, then you might have come across reallifecam.
Voyeur freaks are fascinated by real people and not actors, which is the main concept behind reallifecam.
RealLifeCam claims that the people you see are amateurs living in different apartments that are fully equipped with cameras.
All the rooms in the apartments are recorded 24/7 to ensure you don't miss out on any live-action.
However, if you expect to see babes banging their clits under the shower for free, you are wrong. That's right! RealLifeCams does not offer a free private voyeur experience to the users, quite a bummer I can say.
As a free user, you can just access the living room which hardly has any action. Well, if you would like to watch people chilling or having a meal, good for you.
Voyeur cams are supposed to offer loads of uncut sex scenes, but reallifecam seems to lose its essence right from the start. You expect reallifecam to be an exhilarating voyeur experience, which in turn becomes mundane and boring.
What can you expect from reallifecam.com?
I don't want to disappoint my horny friends, but I also want you guys to get your facts straight before investing your time on reallifecam.
The people on reallifecam look like they are literally being forced to stay there. Couples are mostly cooking, doing the laundry, or glued to their phones.
I mean it is okay to watch them going on with their day to day activities, but after a certain point, it gets monotonous.
In fact, this place leaves all the sexy stuff to the viewer's imagination. You know why? It is because people aren't even in their rooms most of the time. That's pretty sick if we wanna think of spending money here.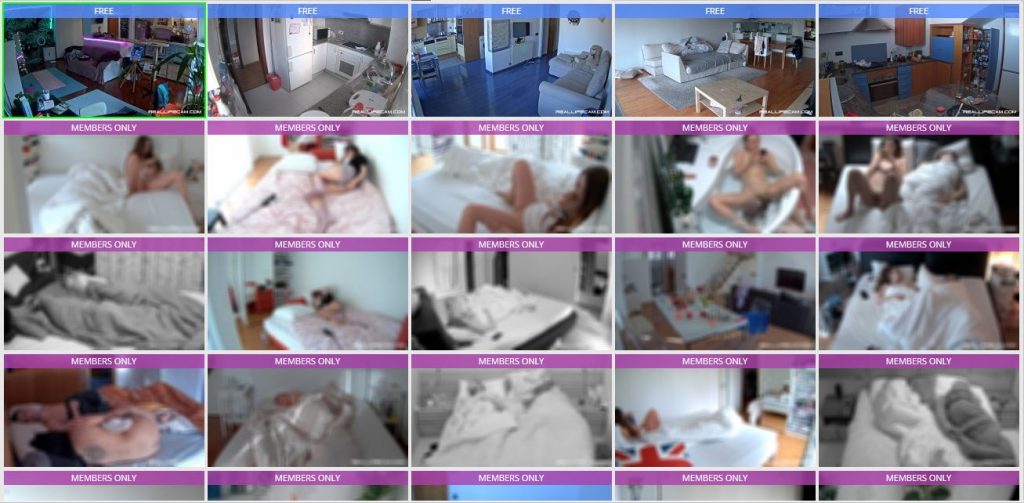 For fuck's sake, why don't live sex cams sites be as easy as the ImLive (review at the links) site?
ImLive is totally legit and having a boatload of sex cam girls, guys, couples and trans. What more do we need?
A lot of you have been wondering if the people are aware that they are being filmed? Of course, they are aware of it, they are performers for fuck's sake.
So it is not that they are amateurs going with the flow because to me everything looks staged.
RealLifeCam Features:
The homepage of reallifecam.com looks pretty sorted and well designed. The people residing in different apartments are listed on the left. They are divided into categories as follows:
Couples
Roommates/Singles
Girls on vacation
Couples on vacation
The live voyeur window is placed in the center that you can customize according to your preference.
You can view the video in single-mode, single wide mode, 2 view mode, 4 view mode, and full window mode.
On the right, there are apartment plans of all the apartments that will help you to know about the placement of the cameras.
A listing of the rooms in each apartment is provided, only the kitchens being accessible to the free members. Alas, the broke horny dudes can just drool over the babes cooking or washing the dishes.
RLC Replay: In case you missed out on some action, you can use the RLC Replay feature. This lets you view the videos recorded in the past 24 hours, but of course, only the privileged premium members can access it.
RLC Remote: If you don't want the hassle of sitting in front of the desktop to switch between different rooms via keyboard, then you can utilize the RLC remote and control reallifecam with your smartphone.
With RLC remote, you can customize your viewing experience and also switch between the apartments without any fuss.
Premium membership is on the higher side for a dump like reallifecam site.
That being said, it really fucking crazy to wait for hours to see couples bang each other, I sure as heck would have easily switched to live sex cam sites like Streamate & LiveJasmin (review at the links).
Here's the home page of the real-life cam,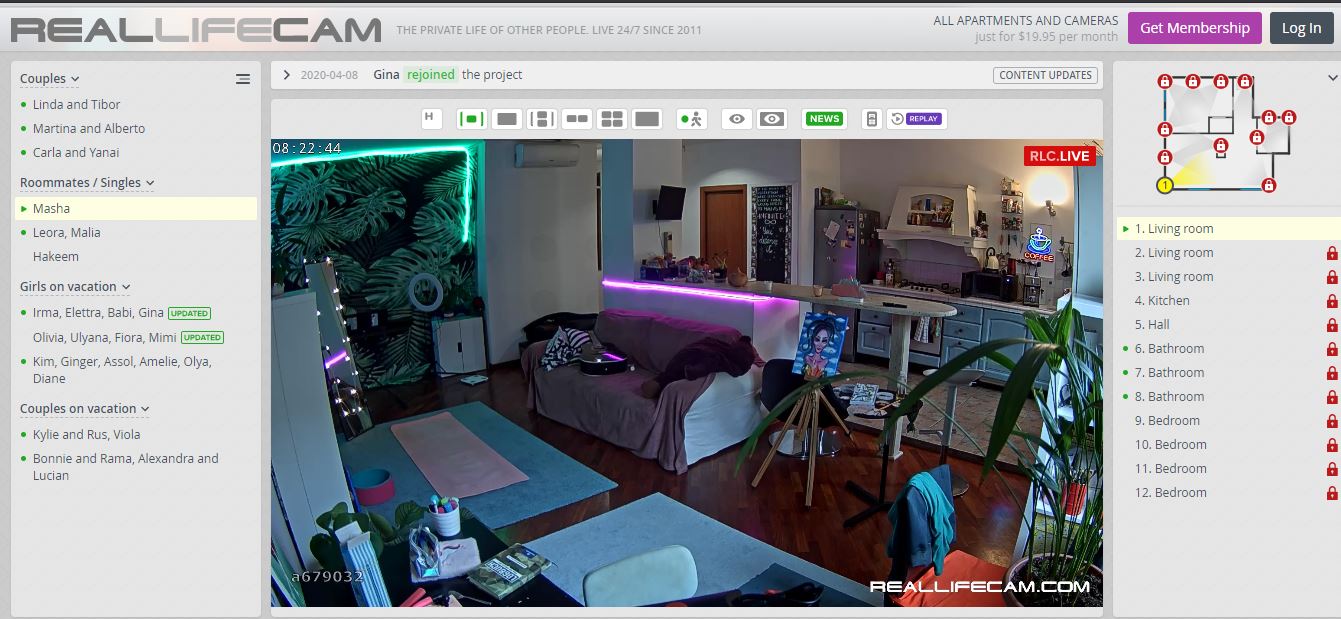 RealLifeCam Pricing:
Every good thing comes with a price, but on reallifecam, you have to pay for every darn thing regardless of it offering any value.
Furthermore, the price you have to pay for the sexual activities that look super staged is quite steep.
Reallifecam often misspelled as reallivecam offers two types of membership namely standard membership and premium membership.
Standard membership provides you with limited features like viewing 3 streams at a time and access to bathroom and bedroom cameras.
On the other hand, a premium membership is designed for a user to unlock all the benefits and features of reallifecam. A premium member can watch 5 streams simultaneously, use the RLC remote option, RLC replay, and more.
Standard Membership Cost: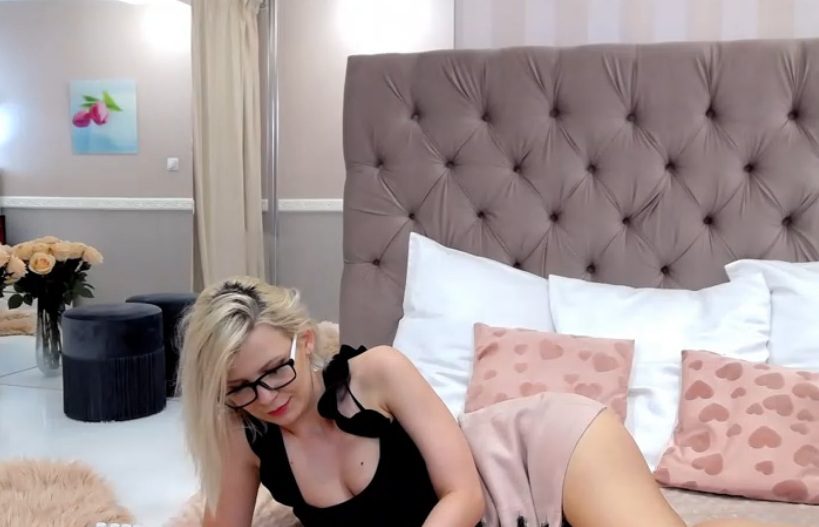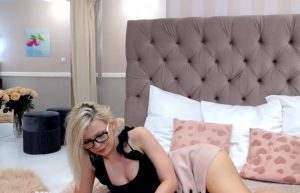 $19.95 for 30 days
$54.95 for 90 days
$99.95 for 180 days
Premium Membership Cost:
$44.95 for 30 days
$99.95 for 90 days
$179.95 for 180 days
So, there is no doubt that you will have to pay through the nose if you wish to get real voyeuristic pleasure.
Honestly, $19.95 a month is quite an exorbitant price for a bland site like reallifecam.com. Take a look at VoyeurHouseTv (review at the link), a similar site to reallifecam, that provide all the voyeur freaks a taste of raw, unscripted sex scenes.
RealLifeCam Findings & Summary:
In spite of good site design and cool features, reallifecam lacks that charisma a voyeur site should possess.
Undoubtedly, voyeur cams are a breath of fresh air amidst the mundane generic porn and everyone wants a change sometimes. However, does reallifecam provide that pleasant change to people?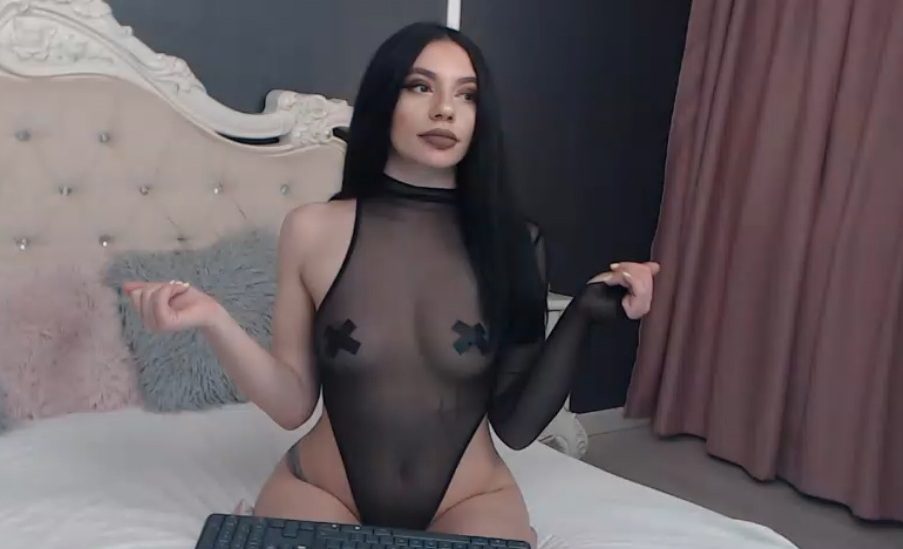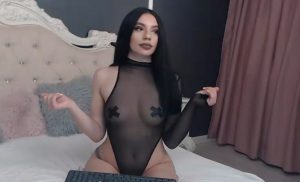 Unfortunately no. The people try too hard pretending to be real and amateurs, but they miserably fail. In reality, they are just actors being paid for it, and if you are okay with it, good for you.
Also, realize that you will have to pay a pretty penny to access the bedroom and bathroom cameras that actually contain the action you want.
Not a wise decision to spend time in real life cam, I would have easily had an erotic sexual live cam experience in Streamate.com with the same pricing. Moreover, it has real-life sex cam girls.
Even if you pay, you will still have to keep switching between several rooms to find one steamy scene, which can be frustrating at times. All I can say is that the traditional live sex cam sites are far better and add value to the time and money you invest in them.
Likewise, I can assure you will enjoy reading about the best live cam sex sites, so check it out as well. All things considered, reallifecam is a big NO for me and I wouldn't recommend it.