There are a number of different Omegle alternatives called chathub. These random cam sites are intentionally looking to confuse surfers and often misrepresent themselves as safe places for adult video chat. Nothing could be further from the truth.
Sadly none of the 3 sites called chathub are good or safe places for adult video chat.
However, today we are going to walk you through a comparison of all 3 well known Chathub sites. We will share what each chathub cam site offers and why each one falls short on user security.
Find screenshots of all three widely known chathub sites below as well as the descriptions of each. We shared some legit webcam sites as alternatives that will deliver a safe sex cam experience if that is what you are after.
All of these places claim to offer free random video chat.
Even if true you need to be asking at what cost or risk to you does this free random sex chat come?
Chathub Sites You Should Stay Away from:
chathub.cam:
Look, I get the appeal of random video chat with strangers. It's an exhilarating feeling to get freaky with a person you know nothing about.
This is the reason why so many horny people visit chathub.cam in the hopes of finding a virtual fuck buddy. However, is that what you really get?
Like any random chat site, chathub.cam heavily markets itself as a prime hub to meet intriguing strangers. Users can access both text and webcam services as per their preference.
This Omegle alternative offers the same damn services that you would expect from a Chatroulette type site. All you have to do is specify your gender and you are good to go.
Once you allow it to access your webcam and microphone, you will be paired with people randomly. To chat with another person, you can click on the "next" button. Don't be surprised to see pervy dudes zooming in on their hairy dicks.
To be blunt, there are hardly any females on chathub.cam so you will mostly encounter men who like to get off by showing their nasty pee pee on camera.
All in all, if you are looking for sex chat, adult cam chat sites will connect you with beautiful real women unlike the imaginary ones on chathub.cam.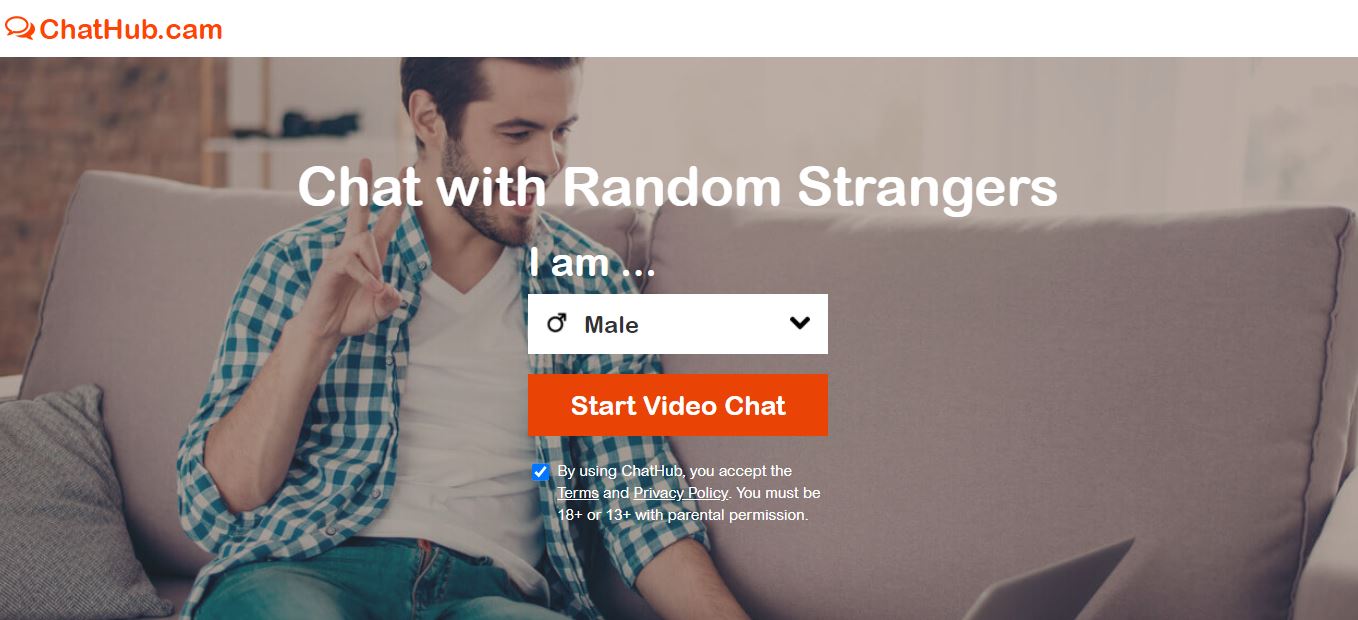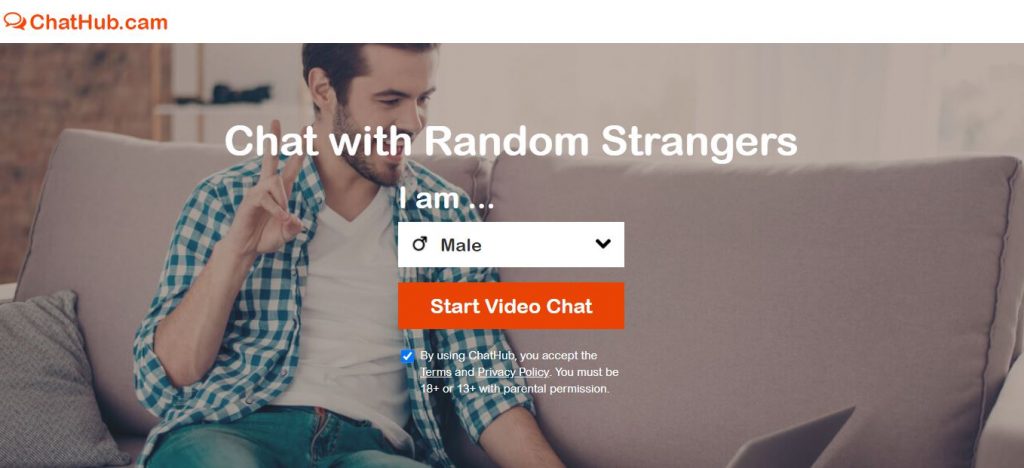 chathub.online:
A site similar to chathub for adults is chathub.online that offers anonymous chat service free of cost. It has country pages that you can use to meet locals from your country.
You don't have to sign up and that's the case with every shady webcam chat site. This makes chathub.online open to all age groups, therefore, you can imagine the consequences if a vulnerable teen accesses this site.
So it is advisable to keep away from chat sites that don't have valid age verification.
The more you look at chathub.online homepage, the more you realize how much of a mess it is. The outdated site design of chathub.online, irrelevant third party links and loads of ads worsen a user's experience.
Chathub.online also has a blog with articles but I am sure people typing with one hand are not here to read it.
Random chat sites like chathub.online have come and gone, so nobody gives a damn about it.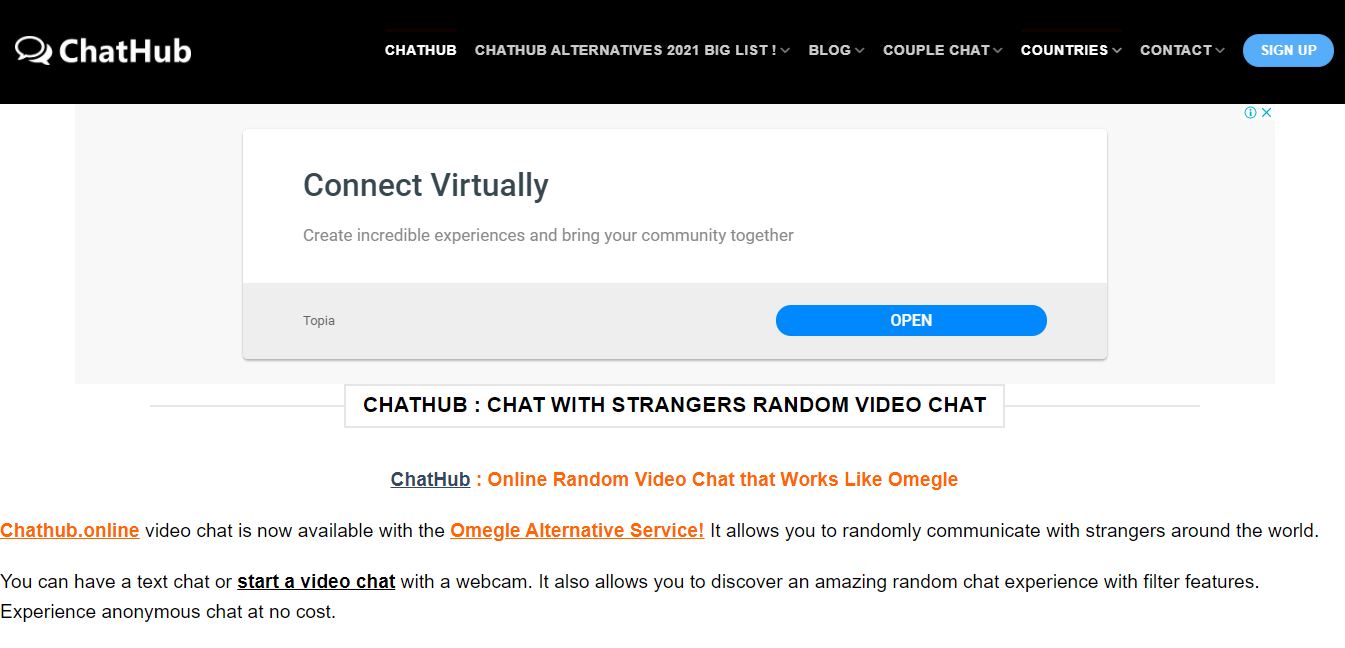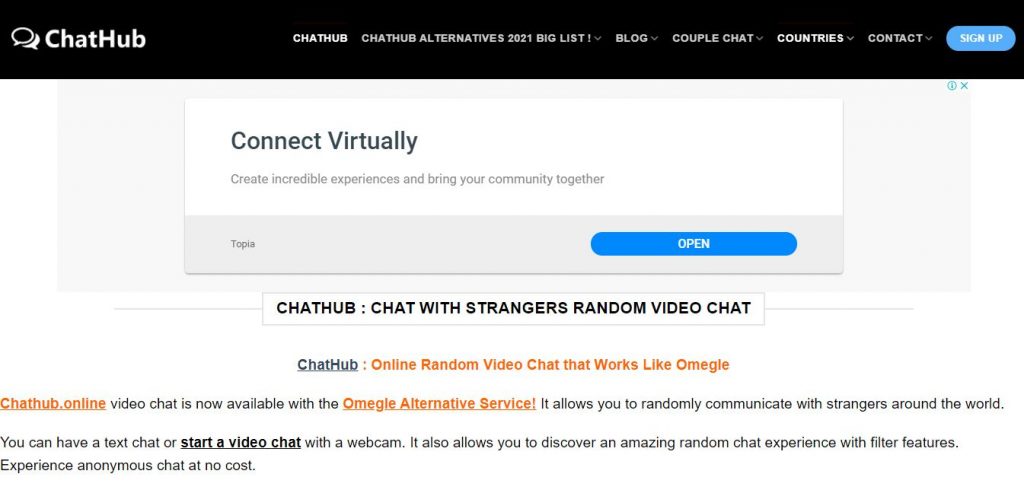 chathubcam.com:
A site like Chathub that is slightly better in terms of the user interface is chathubcam.com. This random video chat site works on both mobile and computer. It has an app but you don't necessarily have to download it.
As per the claims of chathubcam.com, you will be able to find like-minded strangers to chat or flirt with. The language filter can be utilized to find people who speak the same language as you.
Likewise, you can also choose the gender of the people you would want to interact with. The idea seemed too good to be true and we were right about it.
In simple words, chathubcam.com is not an actual site but just a marketing ploy to redirect users to chathub.cam. Initially, we felt this chat site had potential but then, what can you expect from such bogus anonymous chat platforms?
It is just like chatrandom (review at the link) that brags about being the best platform to talk to strangers but all you get here is a bunch of men flashing their dicks.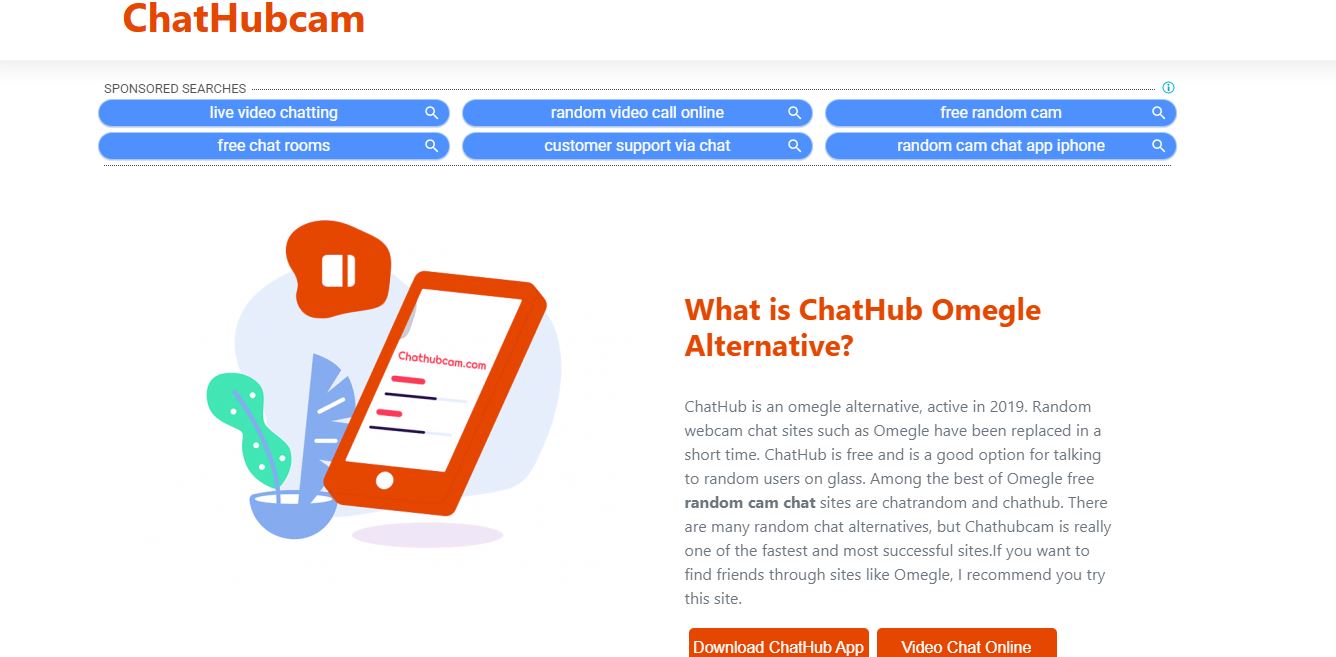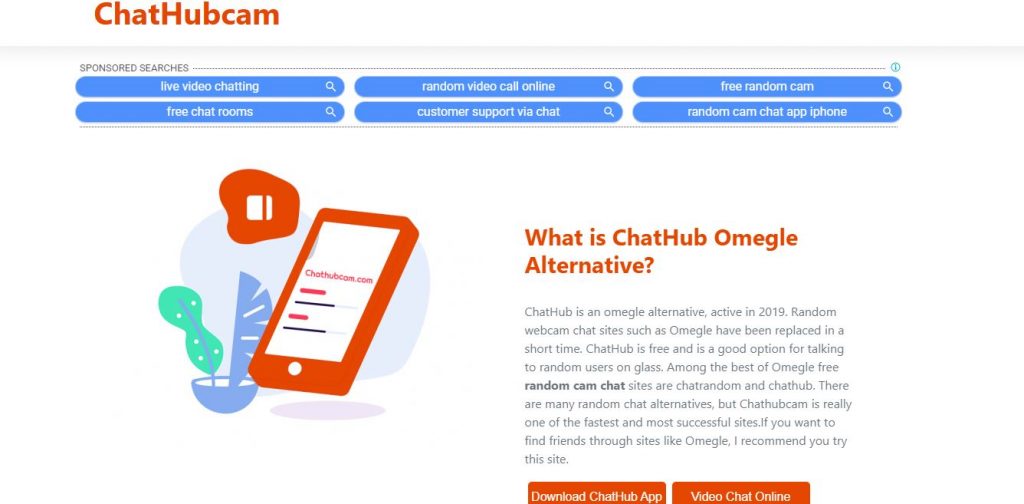 Best alternative for chathubcam:
Stranger chat sites have one in common and this is the overwhelmingly high number of male users. Thus, the chances of encountering a hot woman who would be ready to masturbate on camera for you are very slim.
Chaturbate.com, which literally means chat while you masturbate is the perfect option if you are looking for sites like chathub. With millions of registered users, this cam site is definitely doing something right.
Chaturbate models showcase all sorts of sexually explicit stuff on camera and you will be surprised by how kinky they can get.
Another excellent chathub alternative is Streamate.com, known for its great selection of cam models. Thousands of males, females, and trans performers strip and masturbate to please their viewers.
And the best part is that most of the graphic content can be accessed for free.
The fact remains you have to use a site designed for adults if you want to chat about sex on the internet. The reasons why should be obvious, but I will tell you clearly once.
Minors may access sites like Chathub from time to time and sites like Chathub (yes, all three versions of it) rely on the honesty of surfers and don't have manual age verification. They are often part of police stings because they are places known for predators and cyber criminals.
You should stick to safe places where minors cannot access the video chat such as those listed above.
Also, check out our best of the top adult webcam sites.