Since 2007, Cam4 has been dishing out some of the hottest live cam shows on the net. Today our Cam4 review shares what it is all about. Cam4 is one of the largest HD sex cams site that has tons of models.
Enveloped in a sleek, user-friendly format, Cam4's freemium platform means FREE live sex shows at every turn.
Even casual browsers can enjoy quality content but in order to keep the show going or spend quality time in a private show, you'll have to spend some tokens.
Luckily, Cam4 is rich in features and creates a versatile experience so you can always find a new way to enjoy the site.
Cam4 Review, and Features: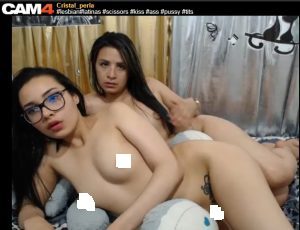 Like most freemium sites, it's fairly easy to catch a cam girl in the act without spending a single dime.
Models typically set a goal amount of tokens that viewers can tip towards in order for them to start performing though, so any contributions you make will definitely speed up the process.
Cam4.com keeps tipping fun within-site games like Roll the Dice, Token keno, and Spin the Wheel, offering members the chance to win some hot prizes.
While crowd-viewing is a lot of fun, it isn't for everybody, which is why Cam4 offers pay-per-minute private shows and fixed-rate shows for a more intimate experience.
Women, Trans, Men, & Couples, you name it, this free xxx cam4 site has got everything you need. Might as well top as one of the perfectly blended sex cam models sites in recent years.
Cam4 Models sell fixed blocks of time for a flat rate, so you won't have to worry about running out of tokens mid-show. Wanna Skype your favorite model instead? Now there's a safe way to pay–through Cam4!
You can use Cam4 tokens to pay for Skype shows as long as you and the model you're calling are on each other's contact lists.
But shows aren't the only way to enjoy Cam4 models. Models can sell content on their profiles and even set up fan clubs that you can subscribe to for exclusive access to hot content you won't find anywhere else.

Cam4 Pricing:
It's easy to stock up on tokens on Cam4, especially if you buy in bulk. Like many major cam platforms, Cam4 gives discounts of up to $40 to users who purchase large token packages. Here are the ones they're currently offering:
50 tokens for $9.95 USD
100 tokens for $18.99 USD
250 tokens for $44.95 USD
500 tokens for $84.95 USD
1000 tokens for $159.99 USD
If you want even more access to Cam4's fun features, you may want to check out the site's Gold membership. Gold membership costs $19.99/month.

That's $1 for each additional feature you unlock, including admission to Gold Exclusive shows, the ability to watch multiple cams at once, and an ad-free interface.
Buddy, it is not worth paying membership fees on cam4 or any live nude webcam site.
The entire screen on the best webcam chat sites is devoid of ads, so who cares about removing the ads.
We care, as an adult sex cam user and enthusiast, Cam4 might wanna double-check the ads, or else people are going to shift to other sites in a blink of an eye.
The rest of the pitch it nonsense as well. Live cam shows are per minute based using credits or tokens and that is what people use these sites for, so just find the best values and stick to the xxx rated live sex shows.
Or if you are a cheapskate, come get your fill of free porn.
However, for even that Cam4 is not the best option.
Other sites like Cam4,
As far as cam4 alternatives I can suggest a few. First of all Chaturbate (review at the link), mobile is very similar to cam4 mobile, and ImLive (review at the link) both desktop and mobile are also sites like cam4. Both are good alternatives for Cam4.com. Frankly, both offer a better user experience as well.

I have to say that sites like cam4 offer less of a focal point around private nude cams compared to their premium counterparts. That's where Streamate and LiveJasmin (review at the links) score big brownie points on premium HD sex cams.
Blogs – Cam4 got a blog about erotic updates about the site and models, tune into that for notifications. (I recently watched a girl squirting using a double dildo, holy cow! All just because of a click on notification)
Hashtags – Interestingly there is an option to check sex cam models/performances based on the trending adult hashtags within the site.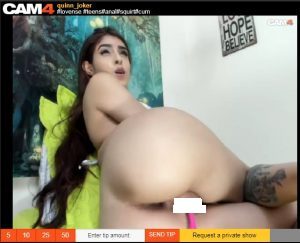 Adult users can check that out according to their sexual preferences and needs.
Users can sort the view and check out which hashtags have more viewers & the number of live cams available right now.
Cam4.com Findings & Summary:
We love Cam4's easy to navigate interface and its wide range of features.
There are so many ways to enjoy the cam site, but there's one thing I can't wrap my head around: Cam4's links to shady external websites which is quite unusual.
But to be fair, Cam4 should focus more on the user experience and user interface. Otherwise, people can easily switch to other best sex cam sites such as Chaturbate.com.
At the very top of the homepage, Cam4 lists tabs for "Local Dates" and "Porn Games." Both tabs lead to click-bait eyesores that don't match Cam4's otherwise professional package.
Recently, Cam4 hasn't been quite as popular as it was in its heyday, but if you're willing to take a chance on this feature-rich platform, making an account is totally free! Sign up for Cam4.com today.