Our Sexier.com review takes a closer look at the specifics of this site and what truly makes it unique. All the cam site reviews that we share are constructed after a lot of testing and also going through the user reviews. 
Sexier.com Review

Sexier.com was first introduced in 1996 by an adult webcam company that is based out of Cyprus. They are called PussyCash or ImLive, their other adult cam site.
The variety and selection of cam chat girls are known to be very good here and they also excel in the area of adult mobile cam shows. The streams sometimes load a second or two behind other cam sites but they are still quite fast.
Categories are Milfs, BBW, Big Boobs, Asians, and everything in between and indeed, all the babes are drop-dead gorgeous. They also do a good job of making sure the cam girls are not in every category. This makes it easier for users to find cam girls that actually fit what they are looking for.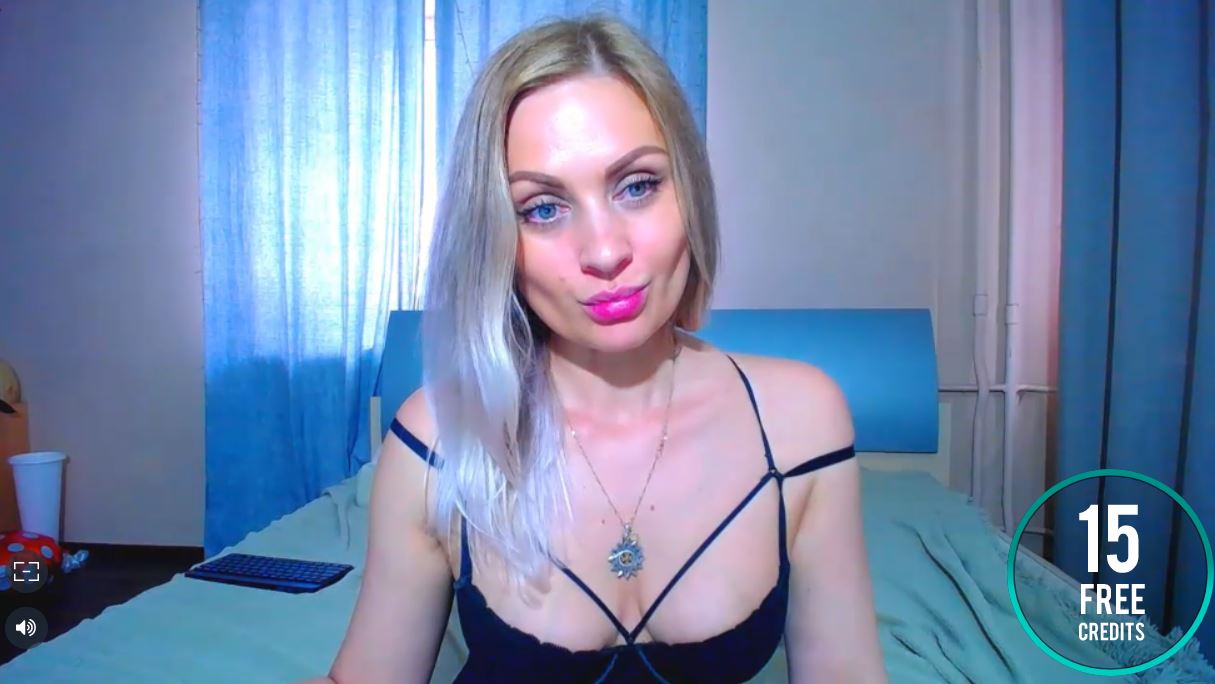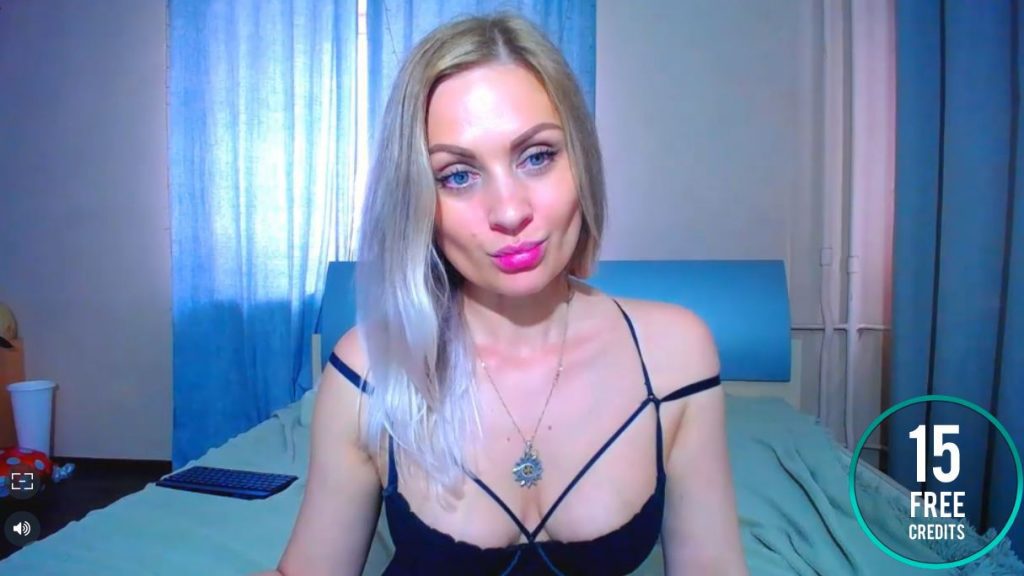 This cam site is also notorious for having big-name cam girl guest shows. These are often mainstream porn stars who do one-off cam shows between their latest porn movies.
As far as the costs of Sexier are concerned, you have 4 options for packages. They are $25, $50, $75, and $100.00. Typically, the cam girls charge what equals out to be about $3.00 per minute; a price that is middle of the road or better for live sex chat on a webcam.
Look out for 'Happy Hour' Cam Shows. That is totally unique to this cam site and it means you get live sex chat for under 1 dollar per minute; 88 cents to be exact. This "Happy Hour" is one of the best deals among all adult webcam sites.
Sexier.com Features
The homepage of Sexier.com is an alluring blue with the profiles of enticing cam models on display. Well, you can also switch to men or trans cams if that's your vibe. They have a fair selection of gays as well as trans models to choose from.
The cam babes can be filtered in the following manner:
Webcam girls

Shy girls

Fetish women

Couples and groups

Friends and romance girls

A search tab is provided where you can search for a model by her name or use the advanced search. In the advanced search, you can add specifications like ethnicity, kinks, body type, etc. 
One thing that really makes Sexier.com stand out from the rest of the adult cam sites is the sheer selection of pornstars performing solo as well as in a group.
Sexier.com sign up:
The signup process is simple, add a username, email address, and password to start interacting with the cam girls on cam chat. 
Notable Sexier.com reviews Site Features
What makes Sexier.com unique is its imlive platform but a cobrand that many people prefer to use because of its main page interface is easier to navigate than its sister site.

Sexier.com also allows you to easily pan around and see various angles while in nude cams chat.

I also really love the depth of the categories at Sexier.com live cams.

The ability to get credits quickly at Sexier.com and the fact that their multiples in close to 1 dollar (USD) makes it more transparent than most and easy to keep track of your total spending at this cam chat site.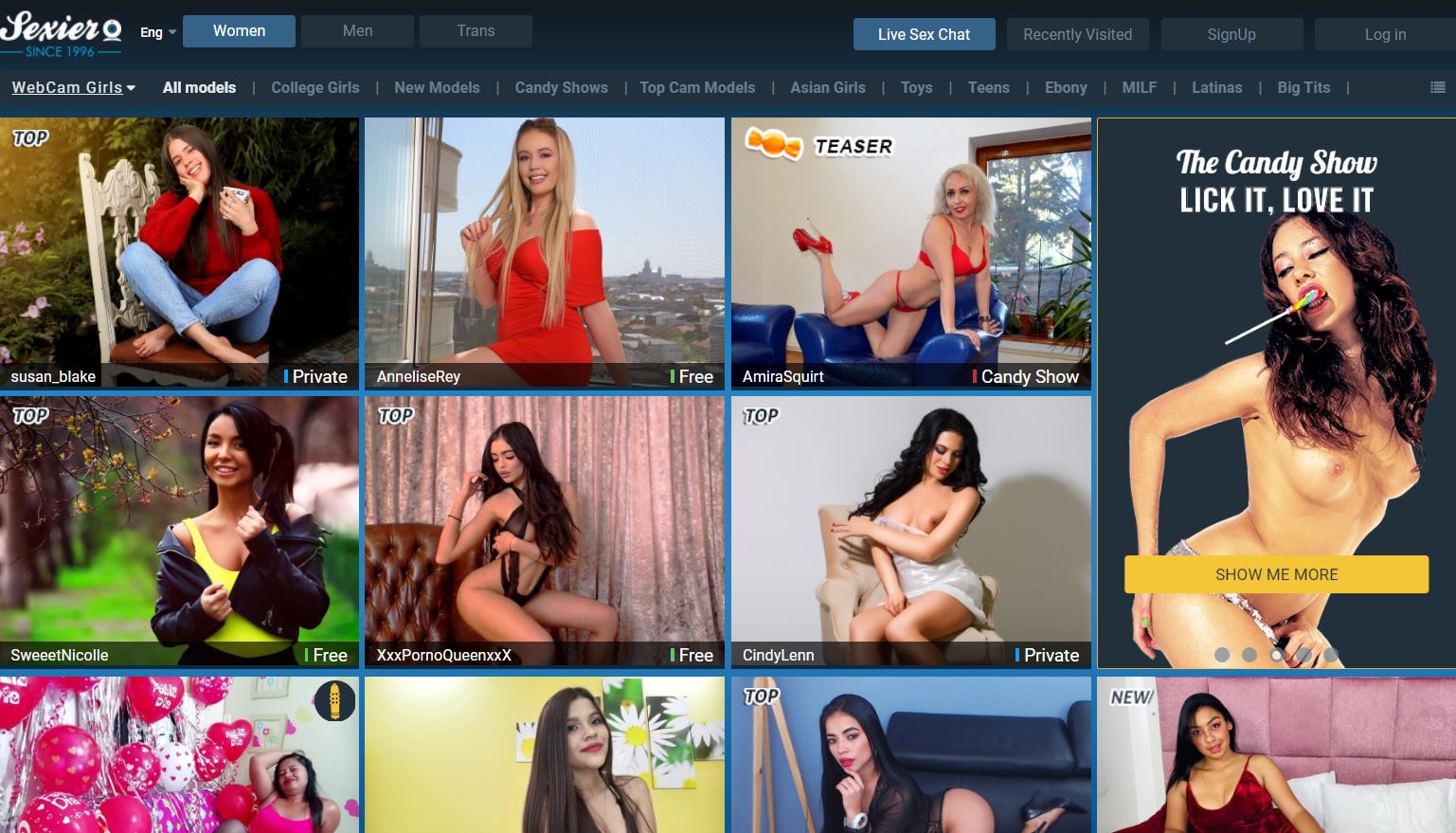 Sexier.com Findings & Site Summary
Sexier.com is a streamlined version of ImLive.com and in my opinion, has less clutter. It's similar to Streamate.com as noted in our streamate reviews but you buy token packages at Sexier.com versus direct billing.
We experienced no issues and consider Sexier.com one of the better nude live cam chat sites on the market. There was one time last winter that I was in a private adult chat show at Sexier.com and I got disconnected just as I entered a cam girls show and I wrote to support.
It took about 20 minutes before I got a message back from the Sexier.com support team and I was credited for that show. The follow-up is rapid in case you ever do run into any issues and the costs are among the lowest here.
It's a good value for the cam shows and the selection of cam girls is also great. 
If you are new to the world of adult camming, then you can have a look at the best adult cam sites that will give you an insight into how the top adult cam platforms are continuously evolving to offer an elite live cam experience to the users.